About Us
Welcome to Excellent Diamonds and Jewelry
Proudly Serving the Jewelry Wholesale Market
With more than 30 years' experience in the loose diamond vending and jewelry manufacturing industries, Excellent Diamonds and Jewelry, Inc. is a one-stop shop owned and managed by Koby Stalowsky, former co-owner of Diamond Express Corp. and Prisma Express Corp.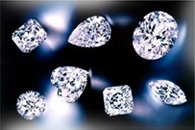 Excellent Diamonds and Jewelry features an enormous selection of loose diamonds in all shapes and sizes (melee sizes to 10+ carats). We carry and service all fancy shapes as well (all baguettes, princess, cushions, marquise, trilliants, trapezoids, half-moons, shields, and bullets). Excellent Diamonds and Jewelry is a prime source for certified diamonds, both EGL and GIA. All of our diamonds are guaranteed to be conflict-free, and we do have Canadian diamonds in our inventory. We are also large suppliers of colored stones, both treated and natural.
Excellent Diamonds and Jewelry is a jewelry manufacturer with an extensive line of rings, wedding sets, earrings, pendants, bracelets, and necklaces. All of our styles are available in 14k, 18k, yellow gold, rose gold and platinum. Our entire inventory is always available to you on a no-obligation memo at any time. We are also an excellent source for custom designed pieces, as we do 3D design and wax CAD-CAM.
We offer our clients extended terms, memo programs, displays and stock balancing. Our website consistency features our latest inventory so we invite you to check back often to view the newest arrivals. .
Excellent Diamonds and Jewelry promises to provide you with:
Excellent Selection
Excellent Service
Excellent Prices
Excellent Quality
Excellent Terms
Call us now for a free quote: 888-990-3255